dont even know where to start anymore. or where to take this.
i can't blog. there's been so much happening, but i can't bring myself to talk about any of it.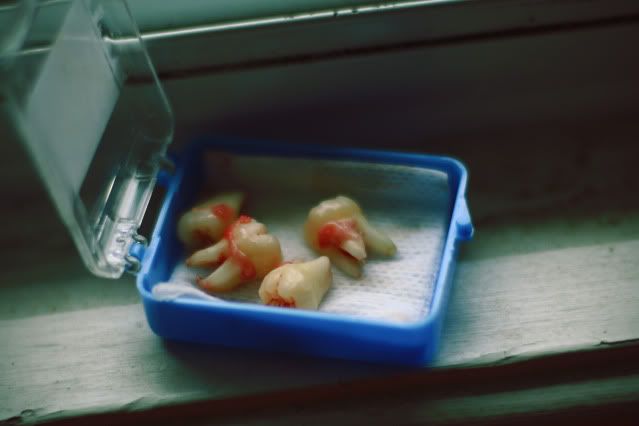 saw steph, darryl the other day. wisdom teeth extraction yesterday.
my mouth hurts, but there's barely any swelling.
still losing weight inexplicably.