been quite a while, hasnt it?
ive been busy, doing this and that, working, taking a summer course, moving twice (and one more time in the next month) and settling in each time.
i ran into some troubles with a roll of film. only because i am me. only i would be smart enough to think i loaded trix into my camera when i actually loaded a roll of 3200 film. that i had already shot 14 frames of previously. that has 36 frames. that I LABELLED CLEARLY WITH RED MARKER. and only i would notice this when i was 26 frames deep, wondering why i didnt stop at 24 or 25. it was possibly the biggest fml moment this summer. i sat in my room yelling for half an hour at myself.
fixed it with pull processing. though the first few frames are obviously double exposed. but i had shot the first 14 frames on 3200 like i was supposed to, so it turned out just sort of vague and ghost-y.
the other roll was dubbed "lindsay's birthday roll." you'll see why, though i regret not taking my camera out with me that night because we never made it to the club, so it was in no danger of having drinks spilt on it or being dropped by my clumsy hands.
first up! the roll i fucked up. in no particular order. also, this roll is full of absolutely nothing because i just wanted to finish it.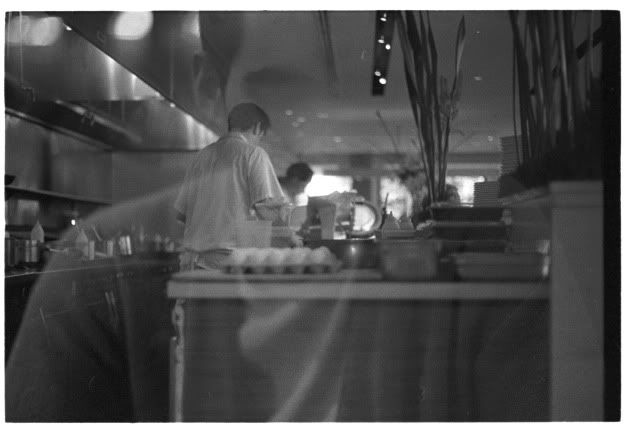 jordy at work. also the ghost of alex vlahos.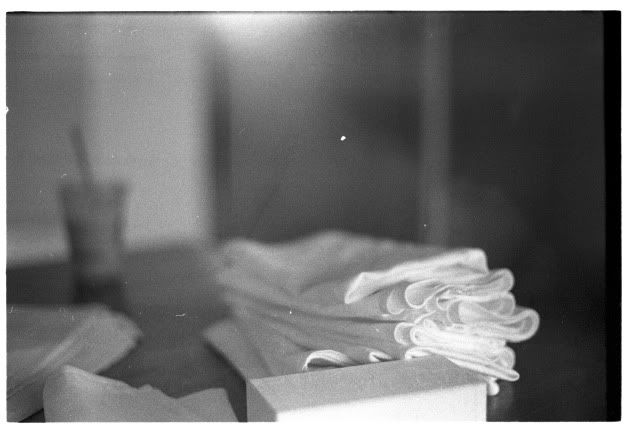 i fold these when i'm at work.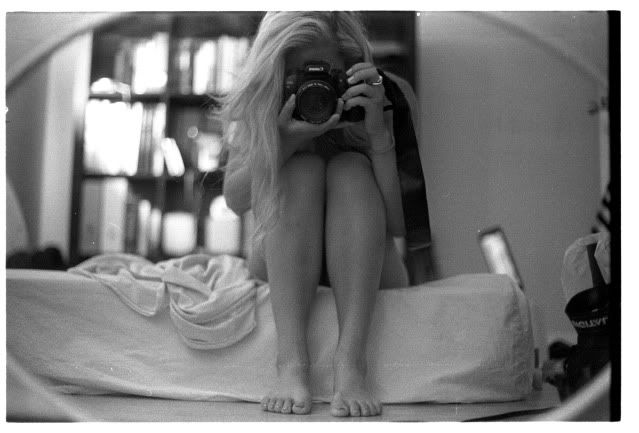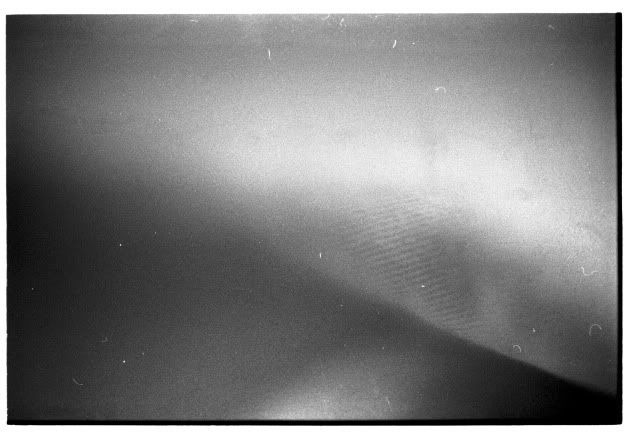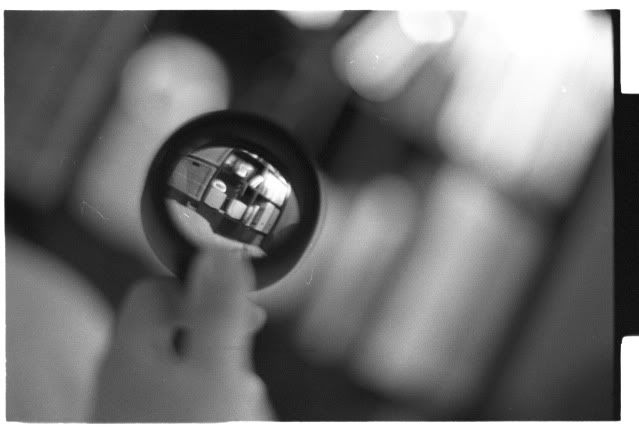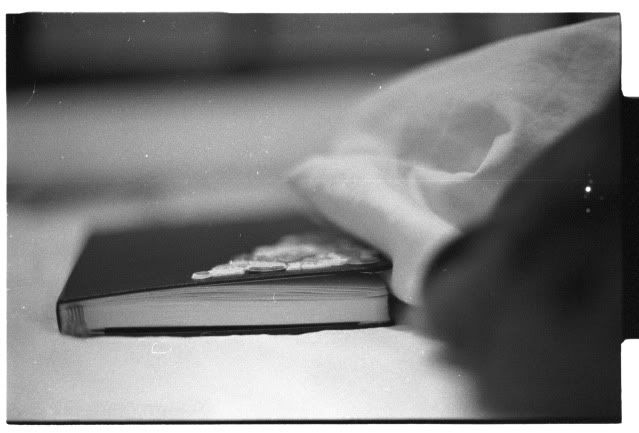 more work. i have no idea what the ghosty one is.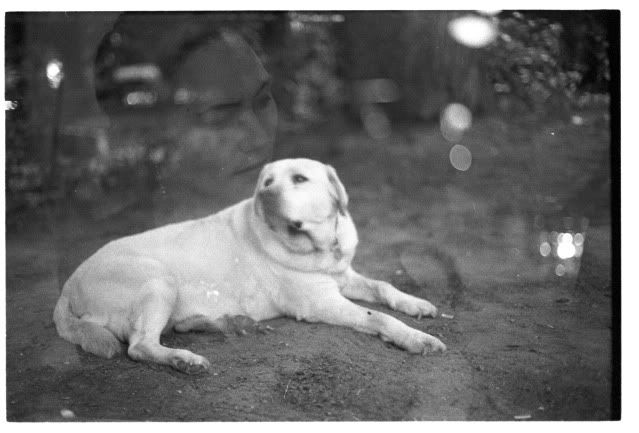 SANDYYYYY. and the ghost of my previous roommate louise.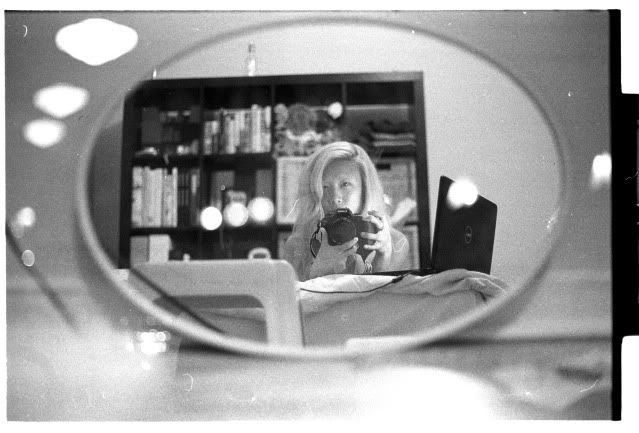 i had no eyebrows for about a month and a bit. no one was particularly pleased with it apart from me, but i'm the only who matters when it comes to my face, so it was ok.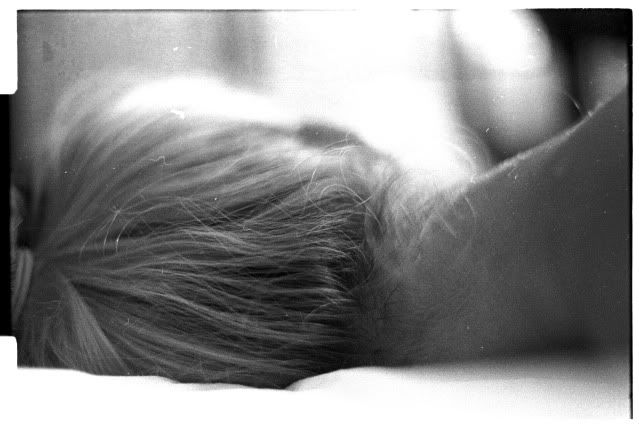 this is what the back of my head looks like.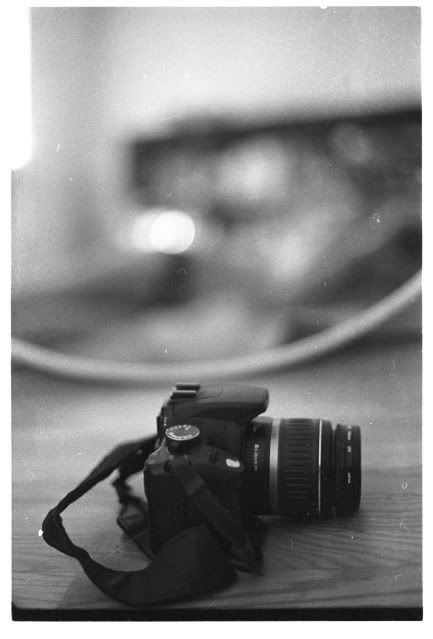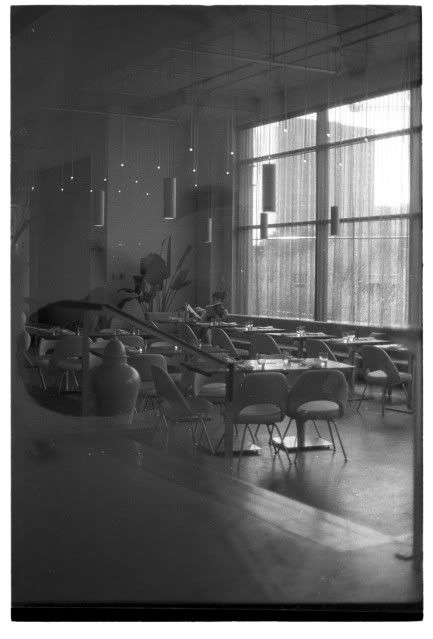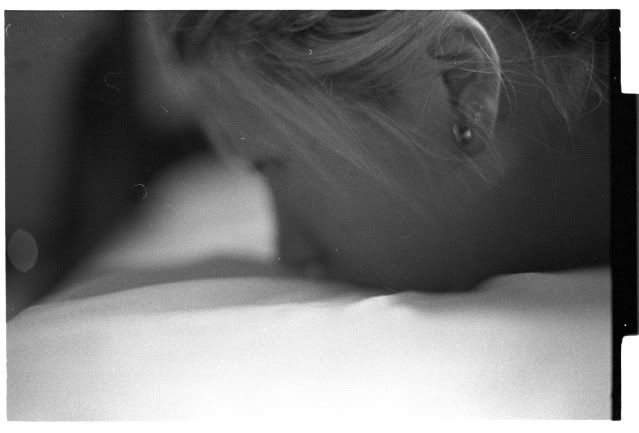 i spend about 70% of my time at home in bed. asleep. but then again, i spend around 20% of my time at home, so...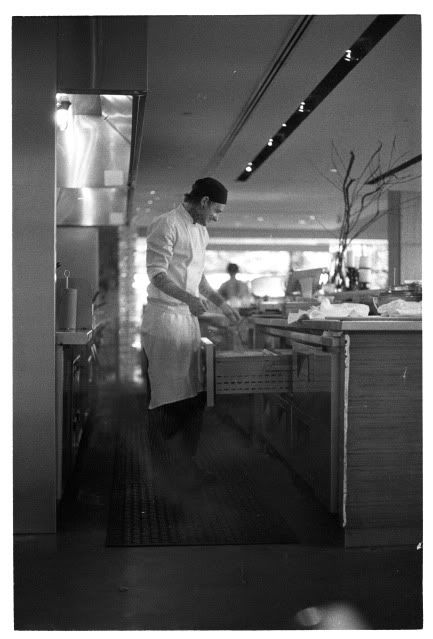 joey at work
maia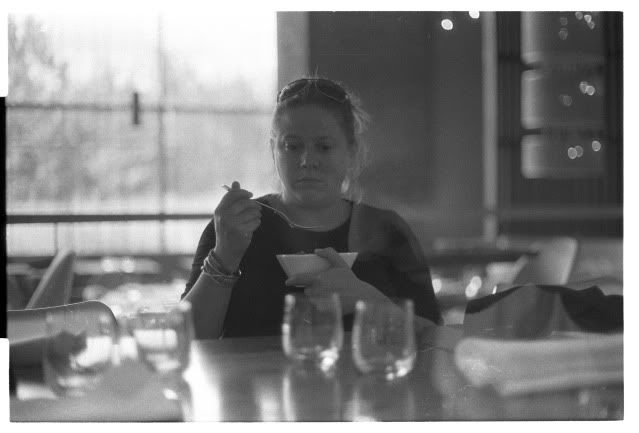 jen's face is how i feel about work everyday.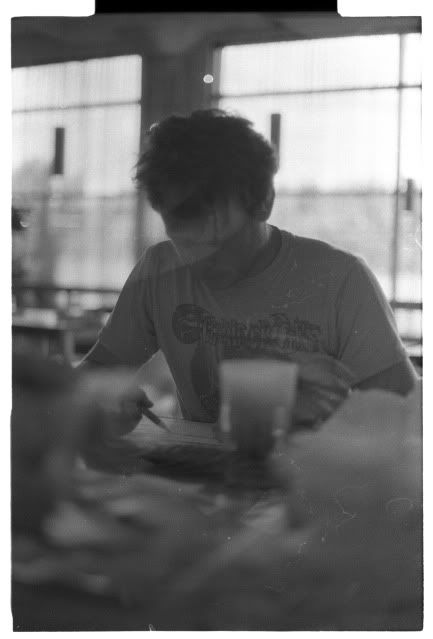 rhys counting monies
abby graduated, so we went and ate and had general merriment.
THE END.
AND NOW. lindsay's birthday roll.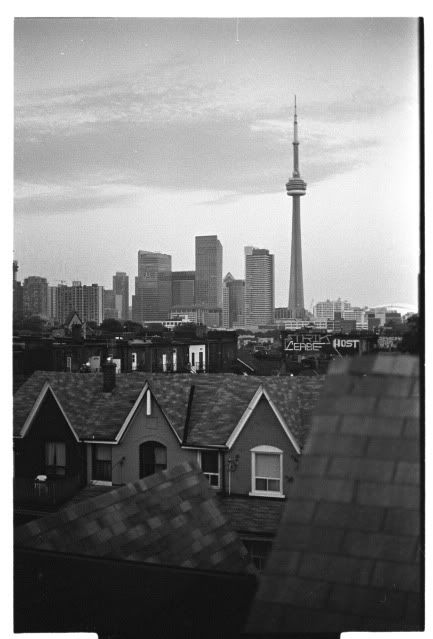 best view of toronto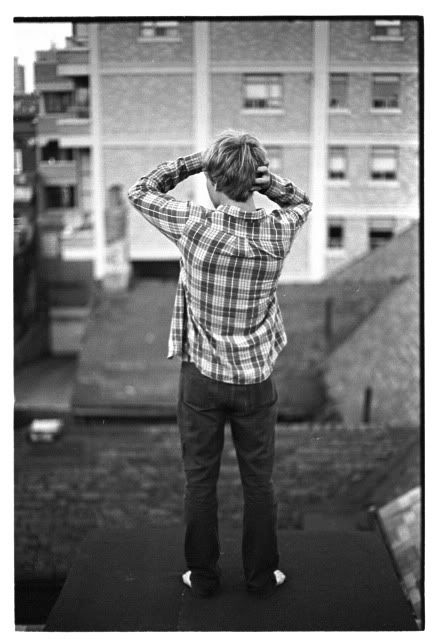 this is lindsay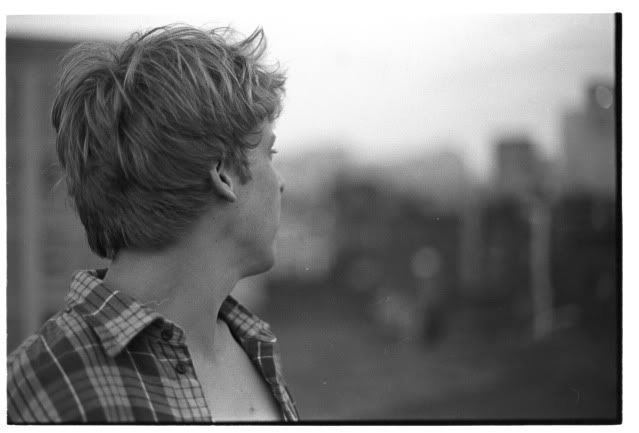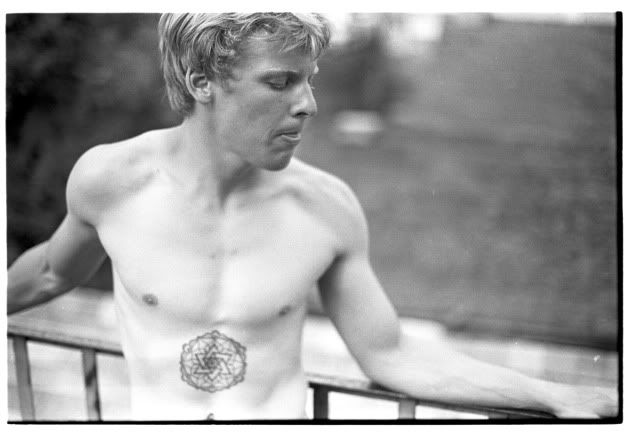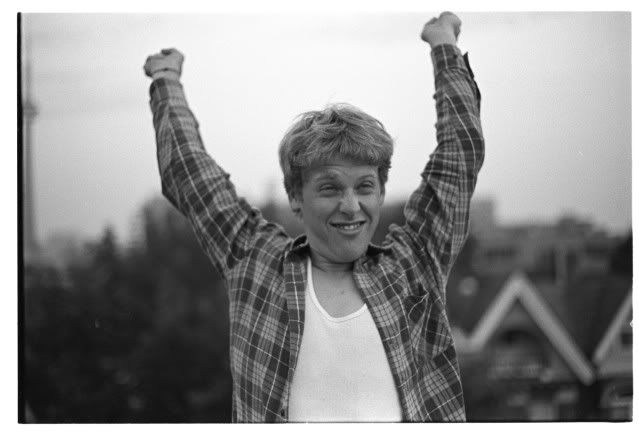 he's happy he's turning 20.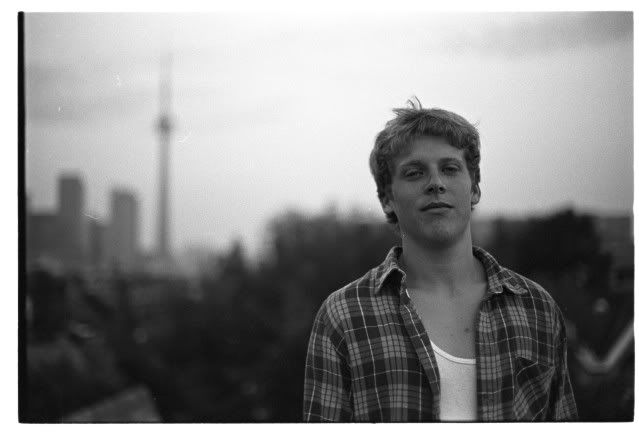 then quickly got over it.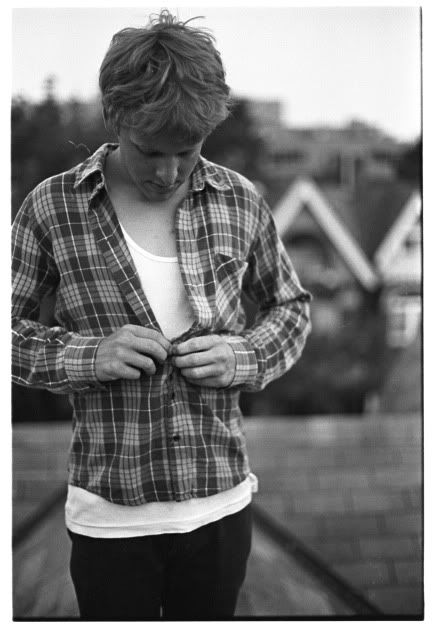 and started undressing.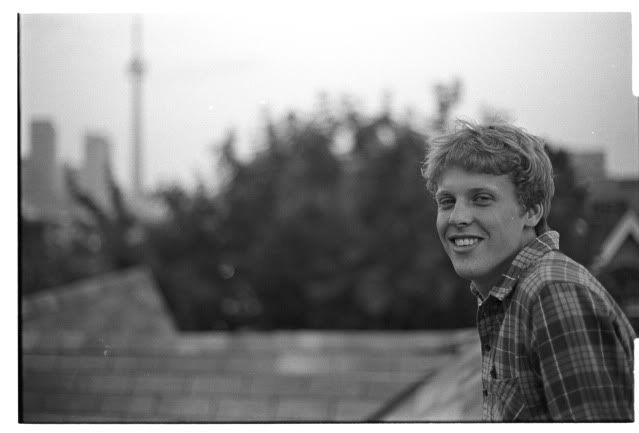 and... is not undressed. yet.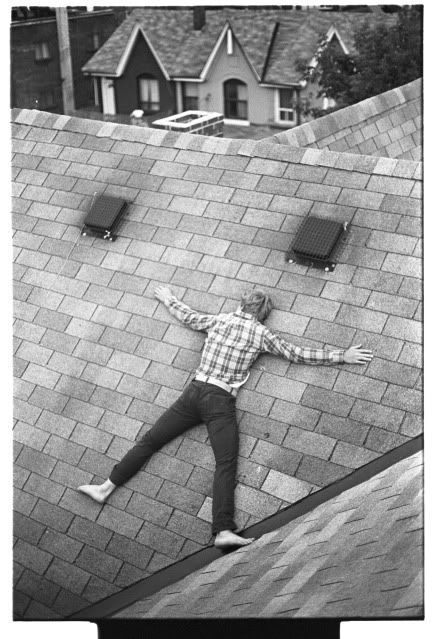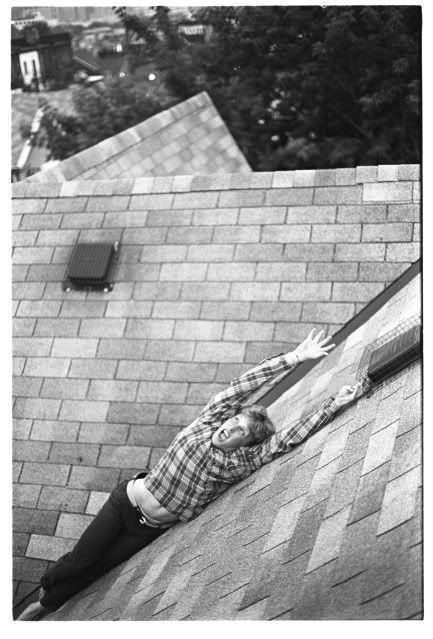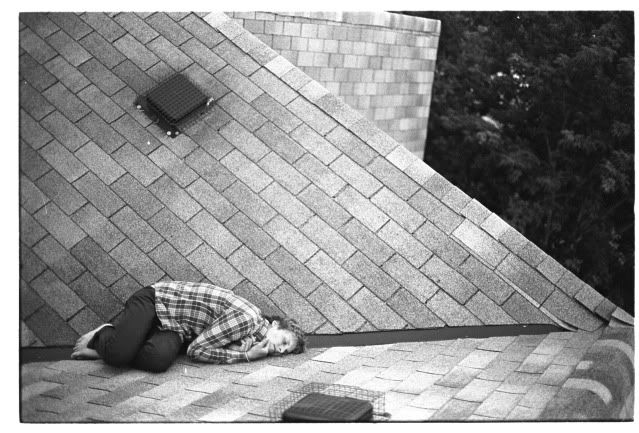 this is where lindsay sleeps.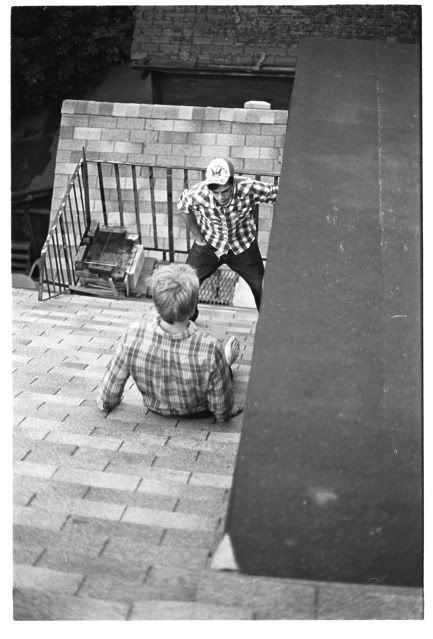 kaspar joined us!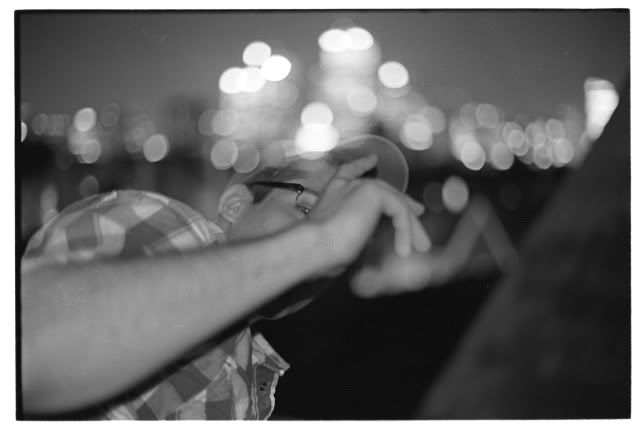 hi kaspar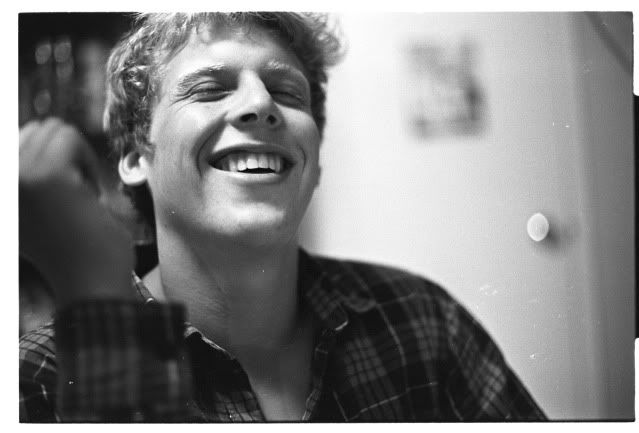 happiness
paiiinnnnn.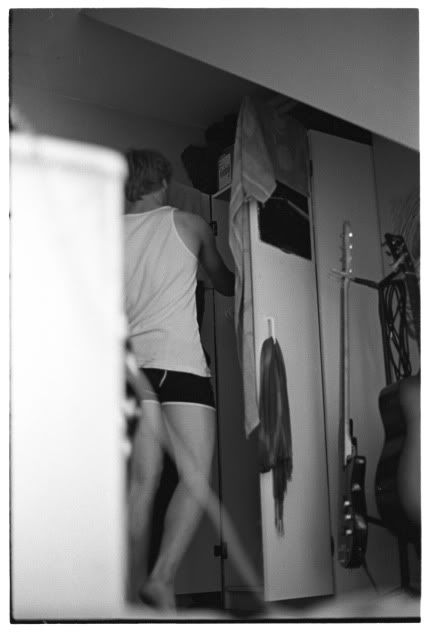 after venturing out, we came home, ate a dq cake, then went to bed. i was being a creeper while lindsay changed.
that concludes lindsay's birthday.
here's my feet for fun.
when september 1st rolls around, ill be moving in with 4 of the best people ever (we'll see if that still stands when we move out). i'll be on campus more often, which means i'll be developing more, which means shooting more, which means MORE.
the end.