february has been fairly disorienting and filled with midterms.
interrupted on occasion by a little bit of fun.
developed this roll yesterday afternoon.
photos in sequence. somewhat.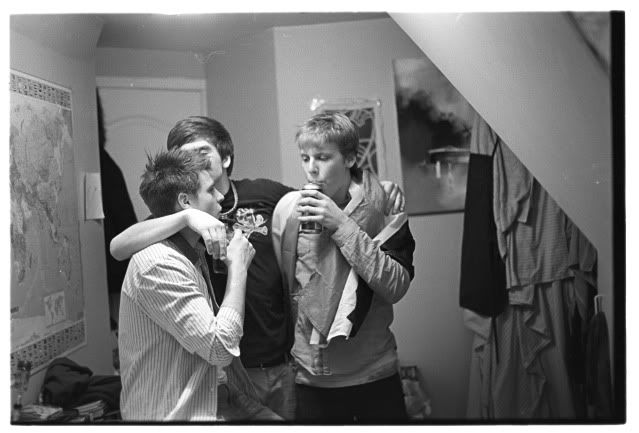 this was pre-benny benassi.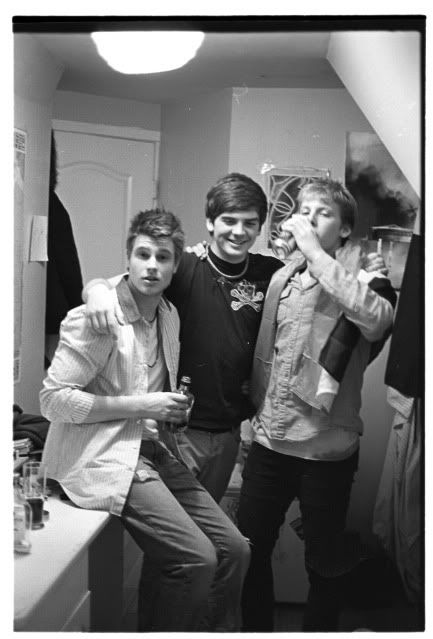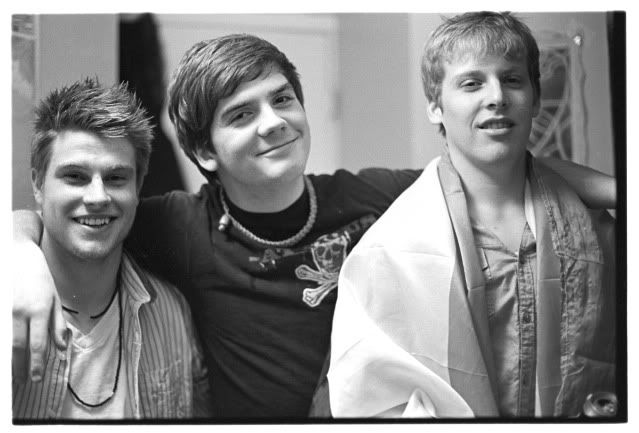 bffls.
lindsay bought a flag.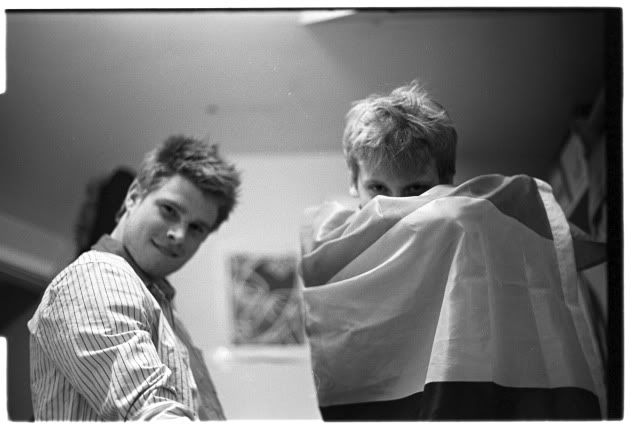 focus is very off. there was probably something happening below the frame, but small room and 50mm...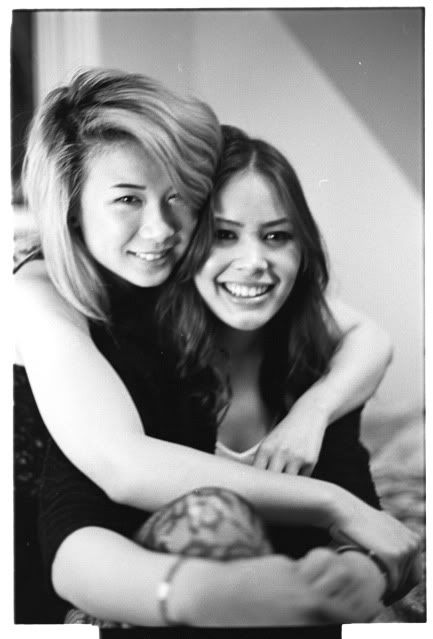 we always promise to take photos when we go out, and we do, but we never end up finding them. so here, finally.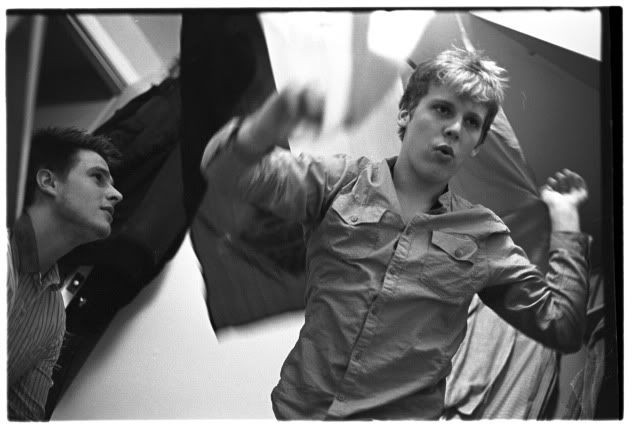 WHOOOSH!
kaspar decided to make meat instead of coming out with us.
and that concludes that evening.
locked myself out of my house the next day at 11am, took refuge at lindsays until my housemates got home at 9pm...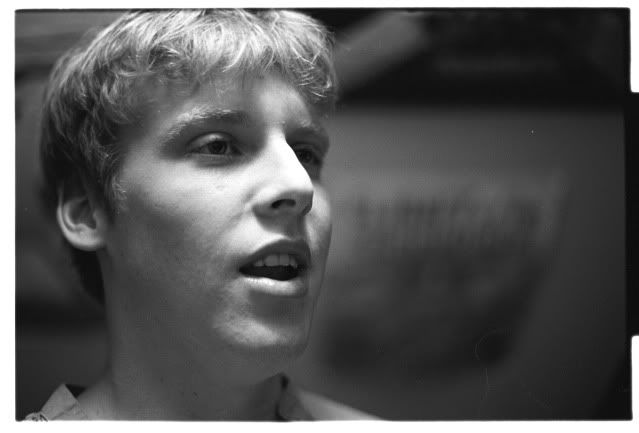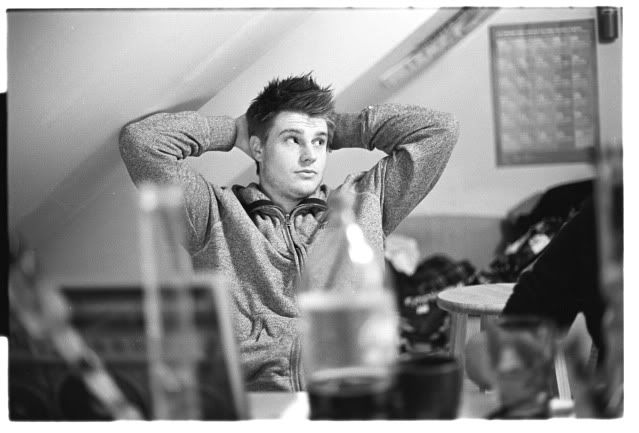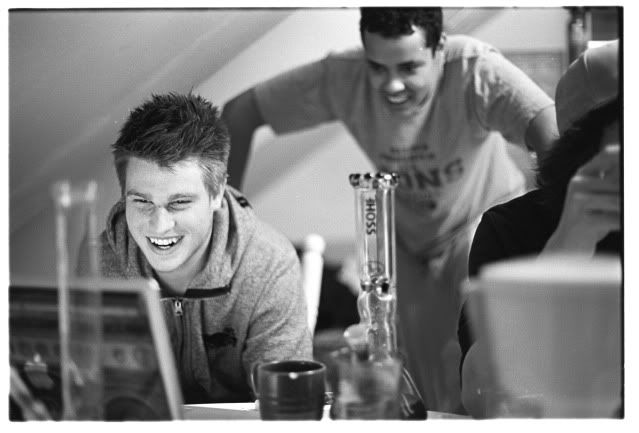 INTERNETZ.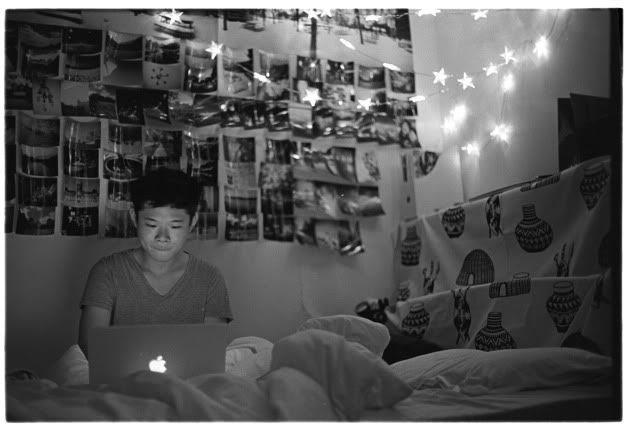 kenneth visited and stayed for a few days.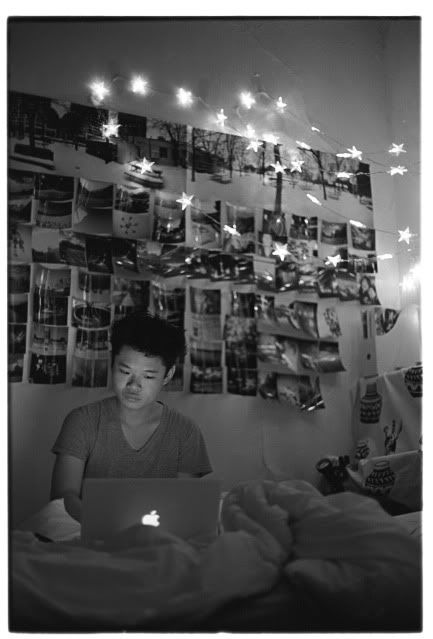 we complained about our weight, people and school to each other.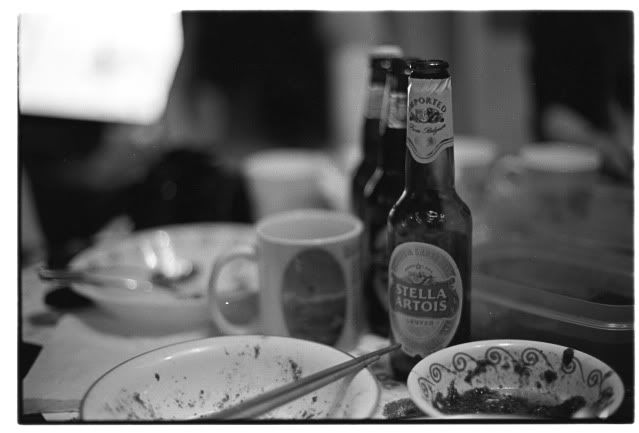 was supposed to go skiing for abby's birthday, but cancelled due to wind. had yummy hotpot instead. they played scrabble after, while i passed out. FOOD COMA.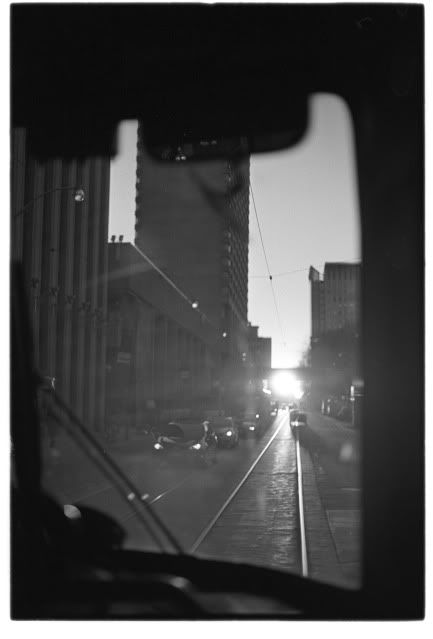 was heading somewhere or another on the streetcar while the sun set. wished i had colour in my camera.
i've been on a strange salad kick for the past 2 weeks.
steak & blue cheese salad. mmmm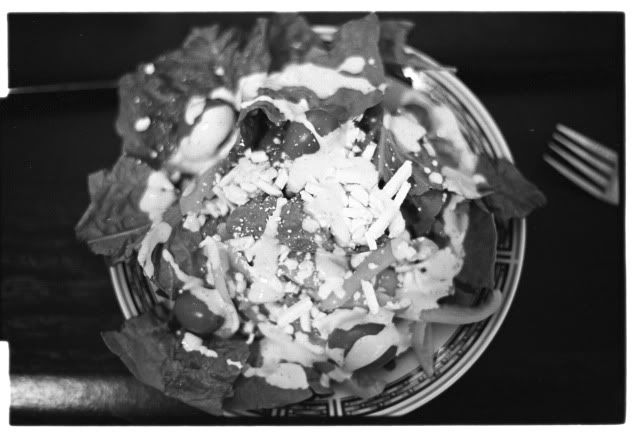 mmm salad.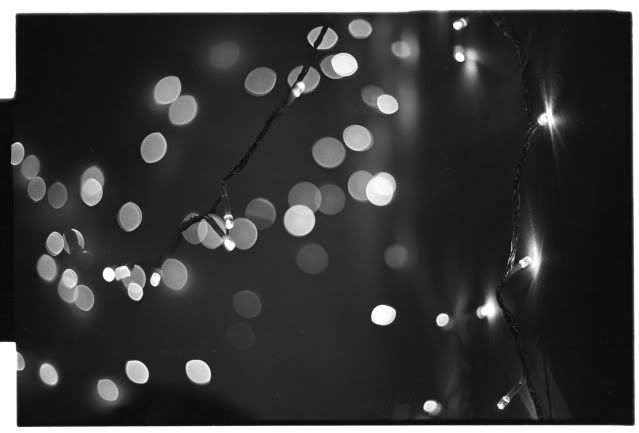 i sleep under these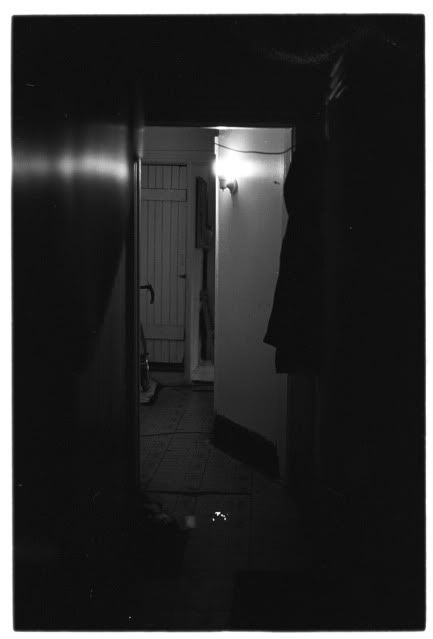 last frame. my creepy hallway.
to prove i'm useless at school, i'm sitting on what my ass tells me is a heater in a library, writing this instead of studying molecular biology. there's strange angel music playing from the ceilings faintly. i feel like i'm in a church.
not enjoying.