i had a realization earlier today that i've never actually looked at the photos i took in alaska in the summer. i took them and tucked them away when i got home.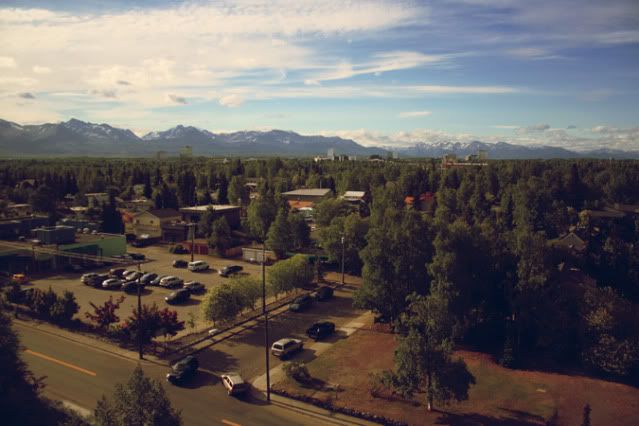 the view from my hotel room window in anchorage. there were heavy duty blinds in the windows because it never gets dark in the summer at night.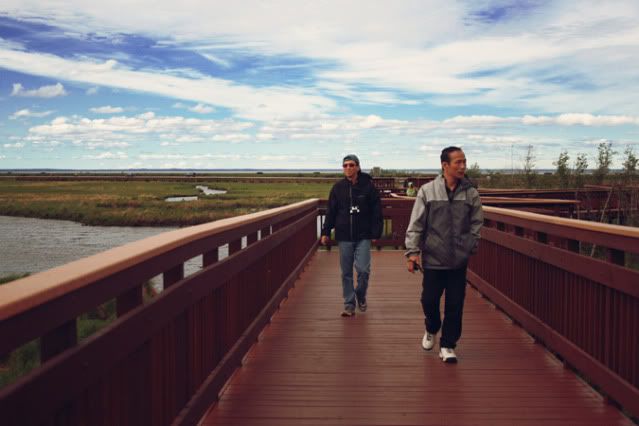 uncle and daddy dearest.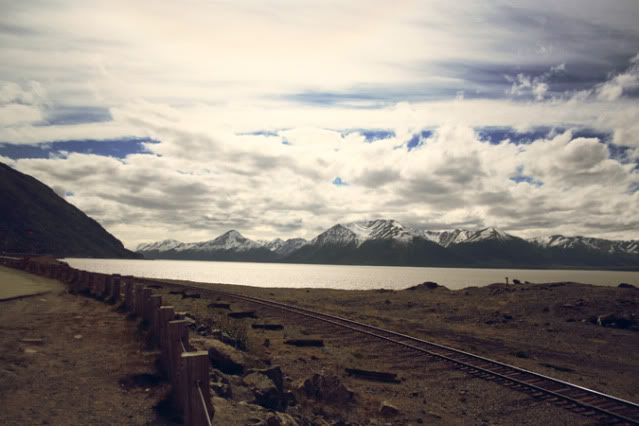 driving to the harbour.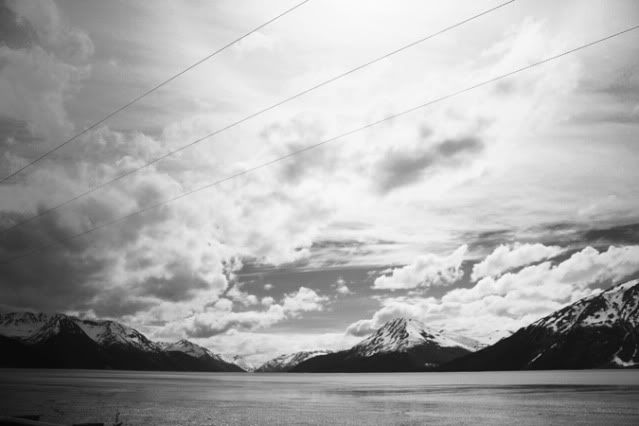 the electric wires amused me because we were seemingly in the middle of nowhere. with bears.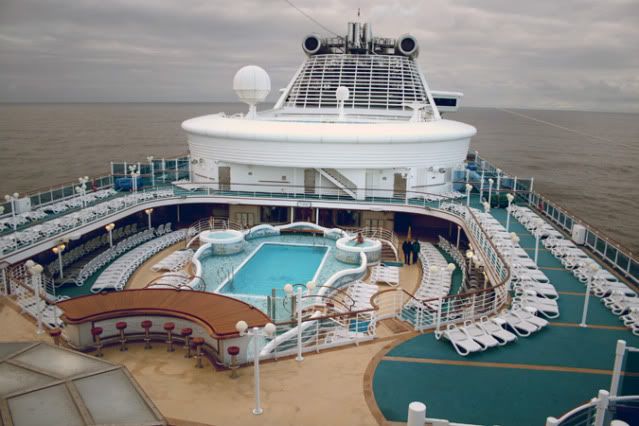 i'd wake up at odd hours and wander around the ship. evidently i wasnt the only one. i should've thought of hot tubbing at 3am though. the first day, the water was so rocky that the water in the pools all spilled over, so much so that the bottom of the pools became visible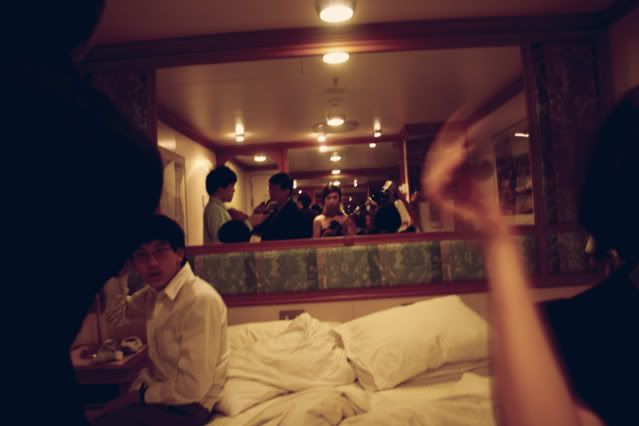 the rush of getting ready for the formal dinner. my cousins spent the entire vacation playing on their nintendo ds.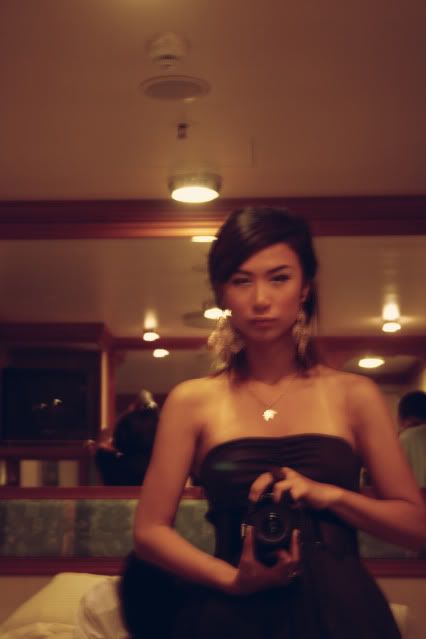 i wasnt blonde yet.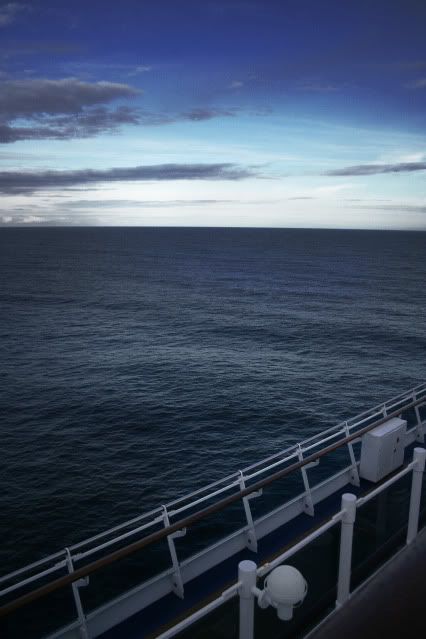 all the blue was magnificent.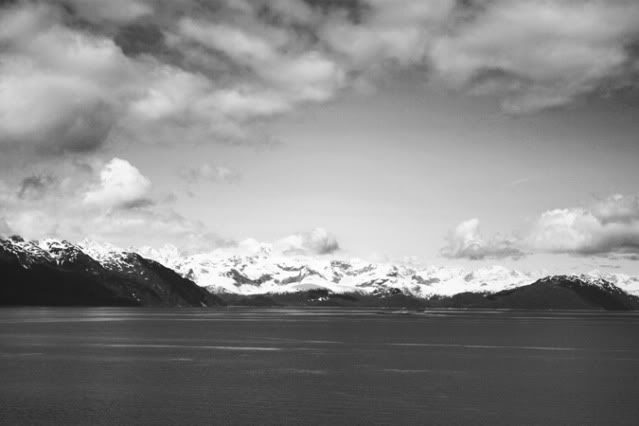 eventually, everything started to look the same.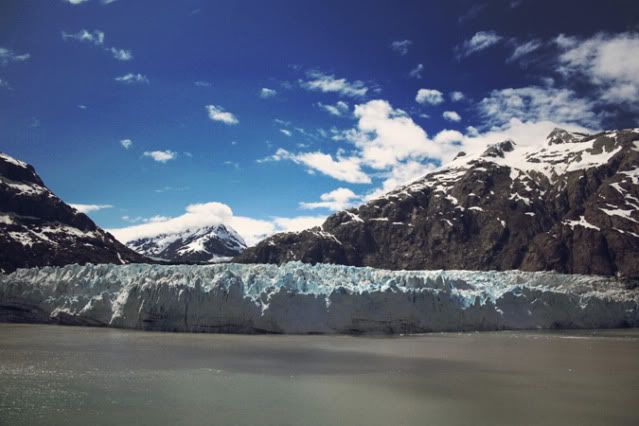 glacier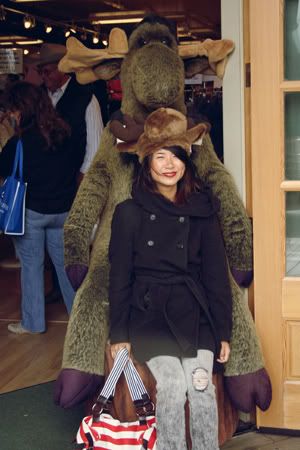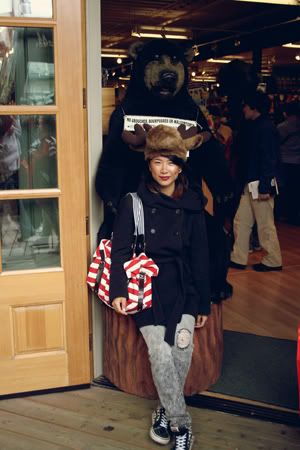 i bought a hat and made some friends in a passing town. everything was immensely catered to tourists. "BUY SOME ALASKAN GOLD FLAKES IN SOME ALASKAN WATER!"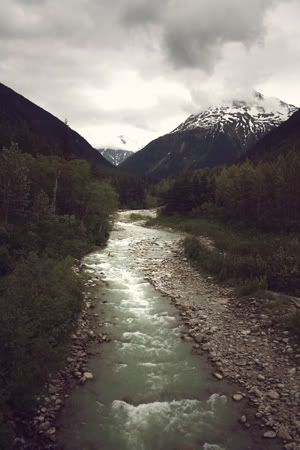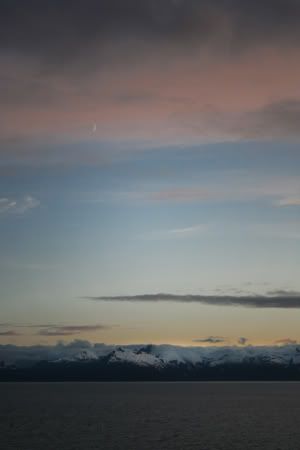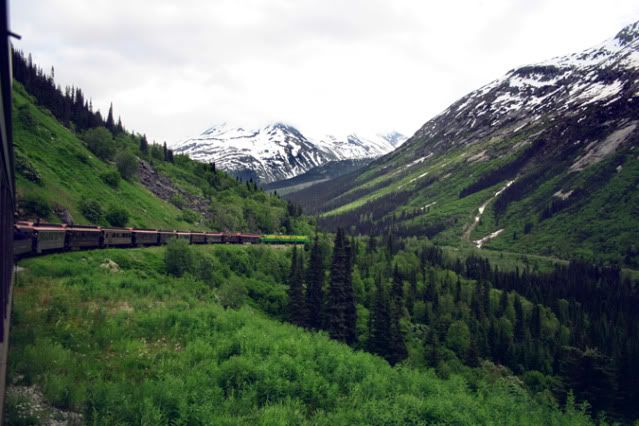 took a train ride to the yukon for a day. i bought bagfuls of candy for it.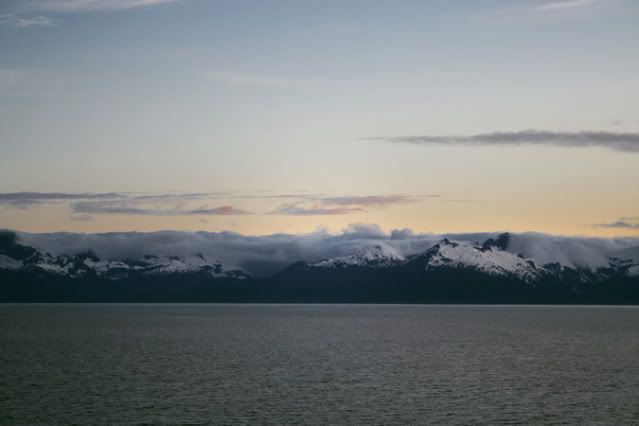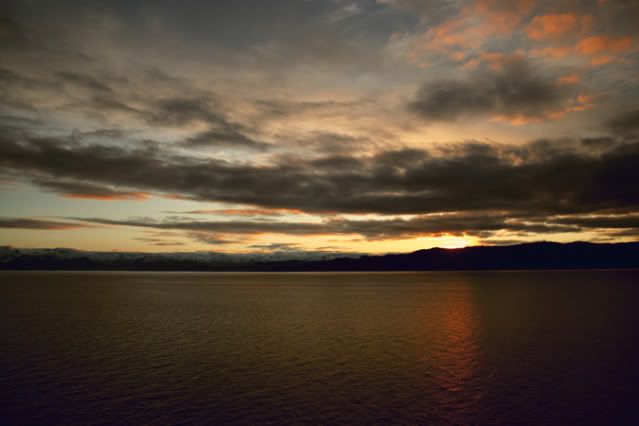 i was treated to beautiful, unobstructed sunsets every evening as we progressed further south.
vancouver?
we then drove down to seattle to see my other cousin, and took
these
for her.
summer's approaching again. it can't come fast enough.